GENESIS

Authentic and Relevant Luxury.








Vision and Mission

The Genesis brand strives to create the finest automobiles and related products/services for connoisseurs around the globe. We accomplish this with a team of talented individuals around the world who are led by the Genesis brand's company values. Where respect for one another in the quest of finding the best solutions of refined individuality, dominates work ethic.

| | |
| --- | --- |
|   | We want to make a positive difference to our customers' lives by exploring new avenues and constantly pushing forward the boundaries in an infinite, yet mindful way, which shall lead us to creating truly aspirational products. This journey, as we see it, is an everlasting one. And it has just begun. |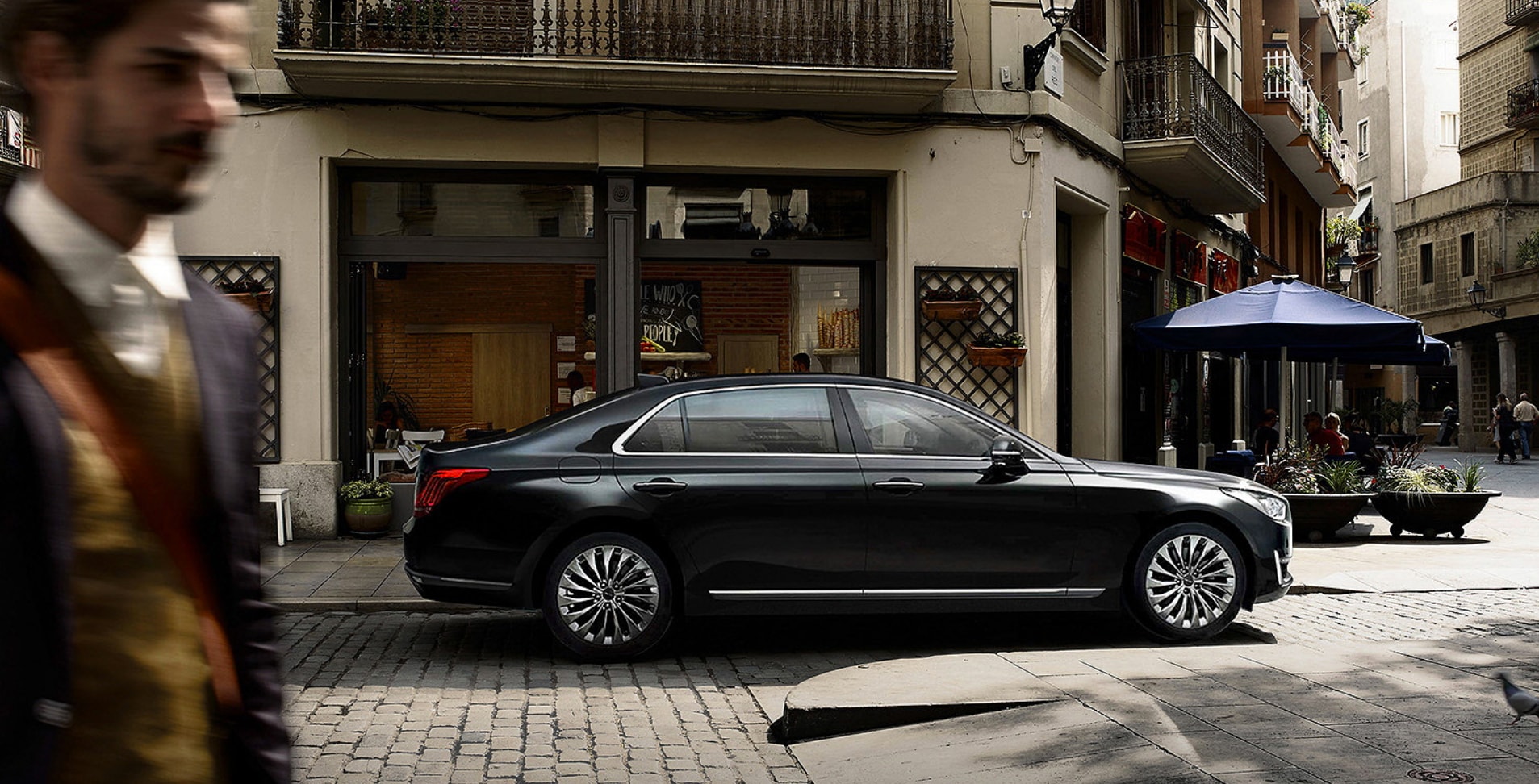 Mindful Innovation
We constantly think about how to strike the perfect balance between the needs of our
consumers and technological feasibility, and strive to innovation by closely observing our
customers' expectations and realizing ambitious technology development.
 

Quality

Genesis vehicles are built to last. Designed for a
stress-free experience while maintaining top tier
quality throughout the life of ownership.








Athletic Elegance

We unceasingly think about the balance between beauty and functionality, providing a differentiated design through displaying athletic elegance in design without compromise.





| | |
| --- | --- |
| Akin to the moment when an archer focuses his entire strength and spirit into the tip of an arrow, Genesis vehicles are designed to embody the breathtaking beauty of energy exploding through masterful control. | |


Stress-Free Customer Experience

We always explore ways to bring our brand into our customer's lives in a harmonious way, realizing a stress-free environment through challenging the status quo.



Car Management

There is no stress for car management. Our accumulated know-how and infrastructure will ensure every driver to have a safe driving experience.




Partner Services

Genesis provides various benefits that fit into driver's different lifestyle choices. We bring the brand into customer's lives.



BlueMembers Credits

Enjoy a privileged, exclusive membership
service for Genesis owners only.